Dryer fires are an easily avoidable but an incredibly common occurrence. To defend your home against the threat of a dryer fire, it is essential to have your dryer vents cleaned on a regular basis. Why? Dryer vents can frequently become clogged with lint and debris that disrupt the flow of air from exiting your home, creating ta fire hazard. While dryer vent cleaning is not likely to appear on any to-do list this summer, your dryer should never become an afterthought. So when you see that lint accumulation or if it's been a while since your last cleaning, call on the Vent Guys and we can perform a professional dryer vent cleaning for your Maple Grove or surrounding area home.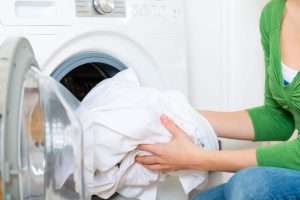 But first, as experts in dryer vent cleaning, we would like to take a moment to provide some additional information about dryers, their vents and the importance of keeping them clean.
What usually causes a dryer fire?
Without proper dryer vent cleaning, a spark from the heating element in electric or gas dryers combined with the build-up of lint can start a dryer vent fire. With lack of maintenance, a vent can become restricted and if left long enough, the dryer can also build up with lint. The presence of lint around the heat source then becomes a potential fire hazard when the dryer is unable to perform and ventilate as it should.
How do you know when dryer vent cleaning is necessary?
As a trusted dryer vent cleaning company, we care about you and your safety. That's why our experts have come up with a list of signs you may experience when you need to have your dryer vent cleaned. Some of them may include:
Visible lint and debris around the lint filter
The vent hood flap won't properly open
Large amounts of lint accumulation in the lint trap
Drying time starts taking longer than usual
A musty odor is noticed on the clothing following the dryer cycle
Clothes do not completely dry after a normal cycle
And more
If you think you might be noticing any of these tell-tale signs, be sure to contact the experts at Vent Guys right away.
Why is it important to have professional dryer vent cleaning and maintenance?
Though there are some at-home, do-it-yourself solutions as well as vent cleaning kits, these aren't nearly as effective as hiring a professional. A dryer vent cleaning company like Vent Guys has the expert tools and experience necessary to get your system cleaned right the first time. Having been trained in a variety of dryer vent models, we know the best and most efficient way to go about cleaning the interior components of the system.
So, don't put off your dryer vent cleaning any longer! Contact the experts at the Vent Guys and we can tell you more about this essential service and get you on our cleaning schedule straight away.
Ready to schedule reliable and professional dryer vent cleaning in Maple Grove? Call the Vent Guys at 612-492-1342 or contact us and Request Service.