Chimney Repair Minnetonka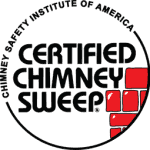 When your home's chimney requires repair, it is important to take care of it as soon as possible. Timely repairs can help prevent damage from becoming more severe and more costly. The most common chimney problems are a result of cracks, whether in the bricks, mortar, flue or the crown. However with routine cleaning, maintenance and repair you can avoid costly damage and keep your chimney working for years to come. Vent Guys has been providing chimney repair for Minnetonka and the surrounding areas for years and we are the trusted name in the business. We have the knowledge and experience necessary to handle all kinds of chimney repair. Our extensive knowledge of the latest technology and tools ensures that your chimney and fireplace are operating at optimal levels. We want to make sure that every time you light a fire in your fireplace, you can do so with peace of mind.
Most chimneys consist of several parts; a chimney liner, a damper, a smoke chamber, heat-resistant bricks, a slab, and a screen. In order for your chimney to work correctly and funnel fumes, debris, and embers out of your home, all of these parts must be in working order. In addition to function, there are also aesthetics to consider. No one wants a crumbling chimney atop their beautiful home or business. Common chimney problems can include broken bricks, crushed or fallen slabs, and defective dampers. All of these issues must be addressed as soon as possible to ensure the safety of you and your family.
Don't put off this essential task any longer. Call the experts at Vent Guys today!
Vent Guys Chimney Repair Services
Damaged chimneys are not only unsafe but, if left unfixed, can cause more damage to the home. That is why it is so important to enlist the professionals when it comes to these essential repairs. Vent Guys is a locally owned business that has been serving the Twin Cities area since 2005. We take pride in our honest work and our professional advice. Our knowledgeable CSIA trained and certified staff of experts provides personalized services for single-family homes, apartments, town homes, businesses and more.
We can provide a wide variety of chimney repair services including:
Masonry and brick work
Chimney rebuilds
Tuck pointing
Chimney sealing
Replacing chimney caps, flues or dampers
Chimney lining or relining
Crown repair
And more
Contact the professionals at Vent Guys so we can tell you more about the many chimney repair services we offer.
Contact Us about Chimney Repair
When you need reliable and professional chimney repair in the Minnetonka area, call the Vent Guys at 612-492-1342 or contact us and Request Service.